The locals whisper of a family curse: death at the fangs of a beast so fowl, its blood curdling howls can be heard across the moor, as it prowls the night. Is this a sinister lie preserved for generations, or the work of the supernatural? Can Holmes and Watson uncover the truth, or will they become the next victims.
Adapted by co-founder and award winning writer, Matt Grinter and directed by Roisin McCay-Hines. with music composed by Oliver Thomas.
Click here for more info and tickets!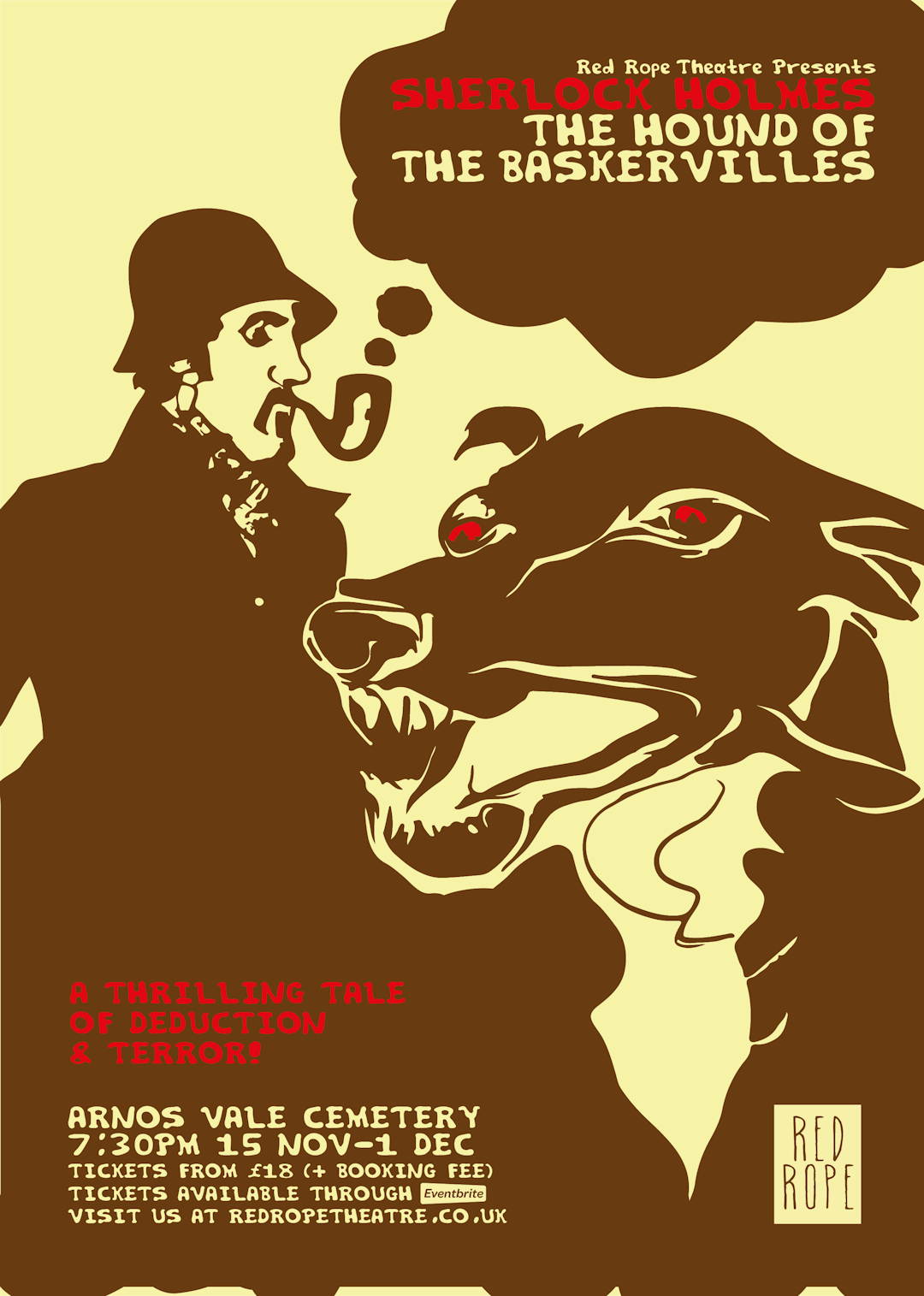 Thrilled to return to Ashton Court Mansion following our sell-out Penny Dreadful Ghost Stories in 2021, we bring you our haunting take on the classic folk tale.
Ancient lore told anew is ready to weave its spell and transport you to worlds that belong to faeries, witches and daemons. Come and listen to two new tales performed in the magnificent hall of Ashton Court Mansion in the spring dusk. Accompanied by an original score of captivating music.
The stories are written by our Co-Founders Rebecca Robson, and award-winning writer Matt Grinter. The soundtrack is composed, created and recorded by Oliver Thomas and Alba Torriset.
The two pieces will be a performance reading by Actor Rebecca Robson, with an interval between.
Recommended for 15 years + due to the horror inspired adult content of the folk tales.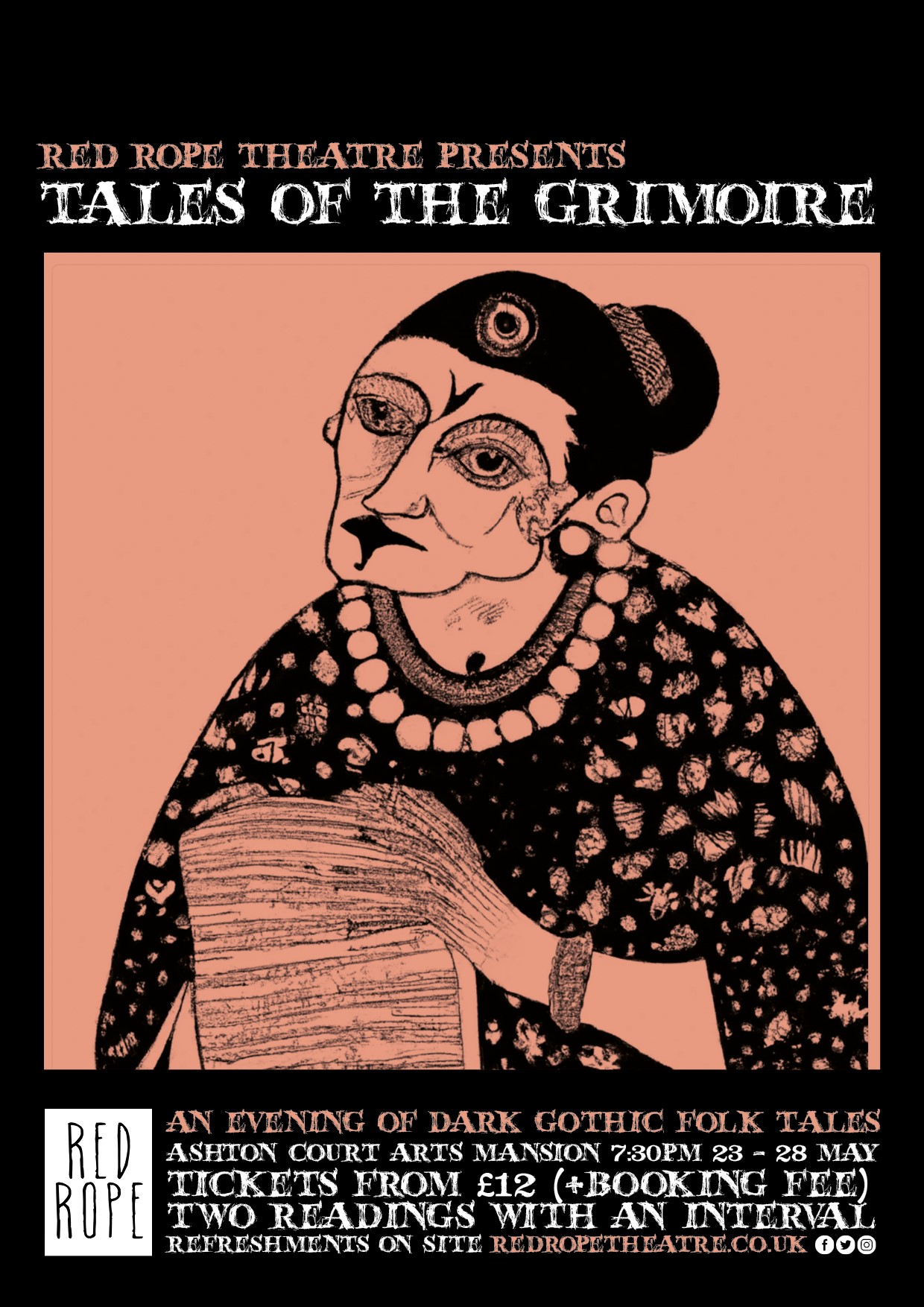 WE'RE BACK AT ARNOS VALE CEMETERY!
This November we are returning to the magnificently gothic Anglican Chapel, with a dark and harrowing adaptation of Dickens' classic Christmas tale!
A Christmas Carol, adapted by Red Rope's Artistic Director, and award-winning writer, Matt Grinter.
Last year we brought you the sell-out Halloween hit The Sensational Penny Dreadful at Ashton Court, we've had 4 sell-out Gothic Horrors performed at Arnos Vale with Dracula, Turn of the Screw, Frankenstein, Dr Jekyll and Mr Hyde, this year we promise that our first Christmas inspired tale is not one to be missed.
With just 3 actors we will transform the chapel at Arnos Vale in to the home of Ebenezer Scrooge, performing a 3-hander gothic horror inspired version of this Charles Dickens favourite.
Poverty, disease, and hunger are three things that Ebenezer Scrooge has little concern for. The rich are indulgent and ignorant, the poor are dying around them. Three spirits will come to visit… you can't escape the truth when it's haunting you.
November 17th - December 2nd
7:30pm-9pm
(No show Sunday/Monday)
Recommended for 14 years+ due to darker themes and content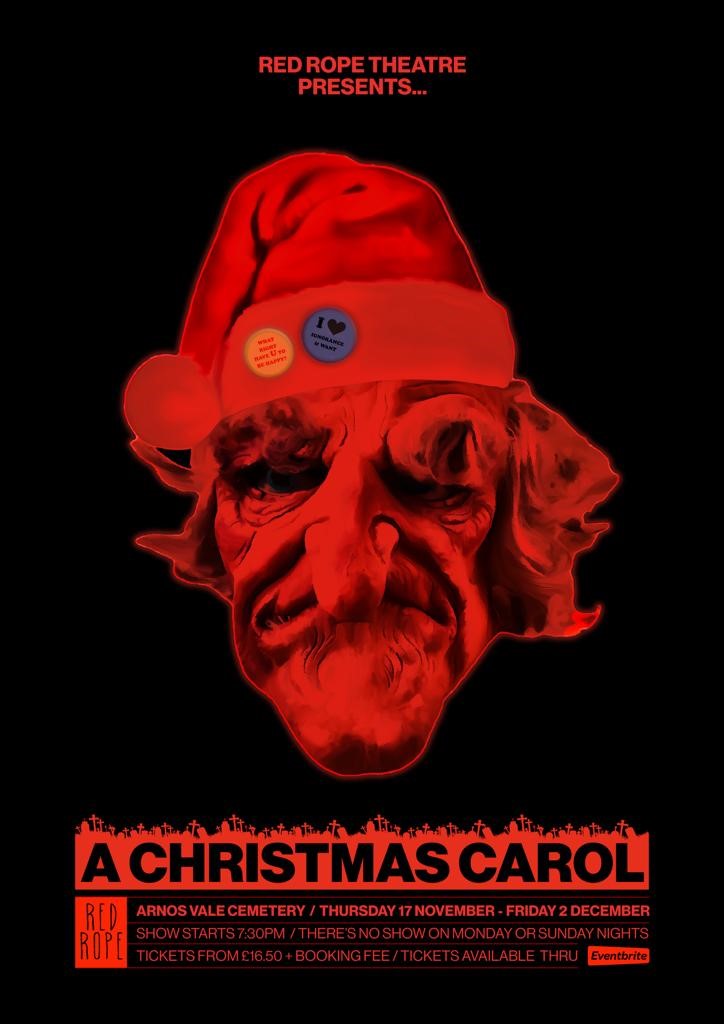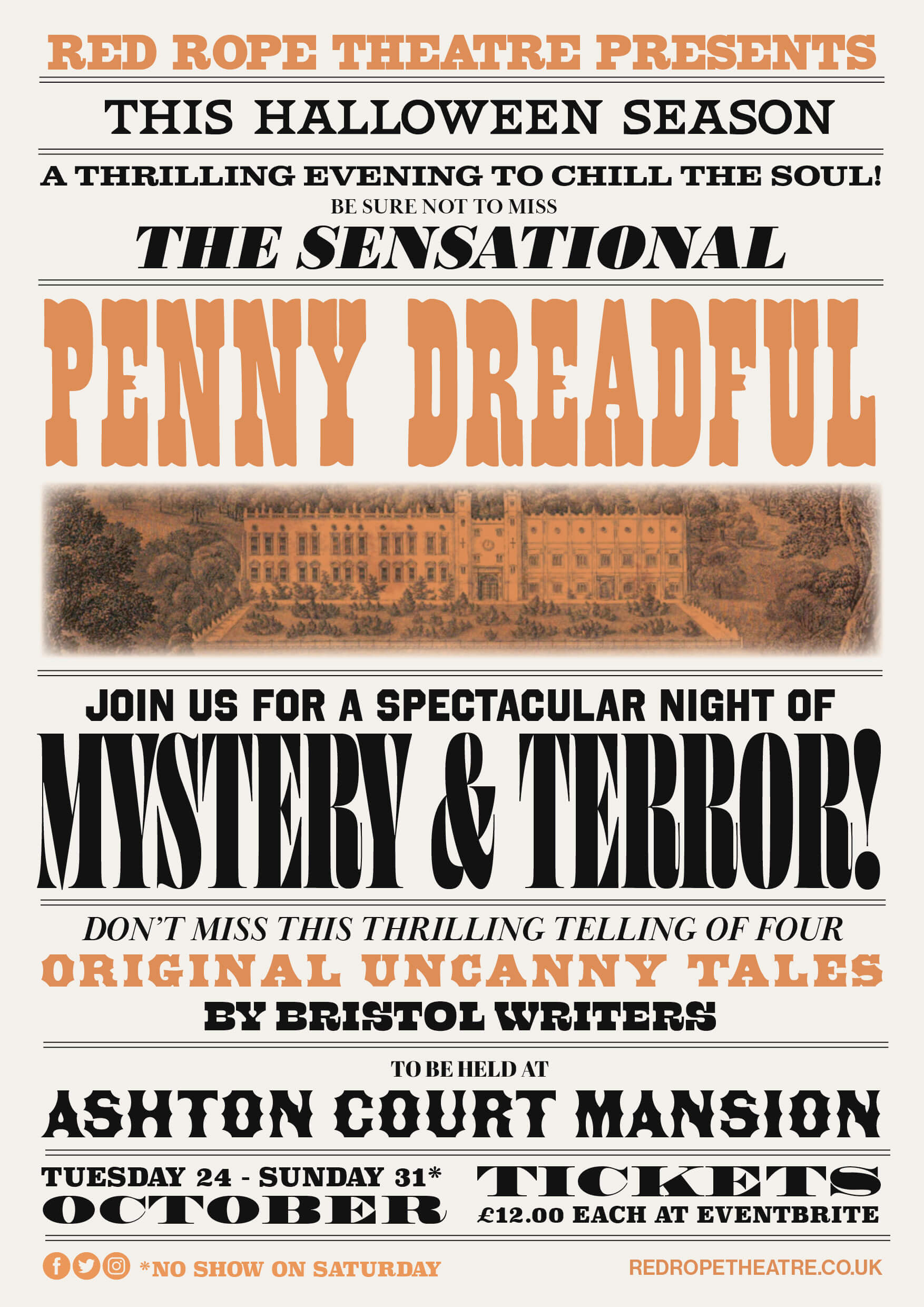 For our 4th sell-out Gothic Horror, we returned to the Anglican Chapel in Arnos Vale Cemetery with a murderous tale. Adapted by Award Winning Writer Matt Grinter, 'Dr Jekyll and Mr Hyde' is a dark psychological thriller filled with repression, liberation, addiction and malice. In an attempt to free his darker nature without suffering the consequences and remain the respectable man that society thinks he is, Dr Jekyll breaks through the laws of nature with devastating consequences. This is a story of the human condition, of identity and of friendship. How far is one man willing to go to find his true self...?
"Red Rope Theatre's Dr Jekyll and Mr Hyde is an exceptional piece of theatre. It's an expert adaptation of a well-worn story, bringing a fresh take with a chilling and gripping performance." - Backstage Bristol
"Truly Haunting" - Pins & Needles
"Brillianty adapted and directed with terrific performances..." - RoughHouse Theatre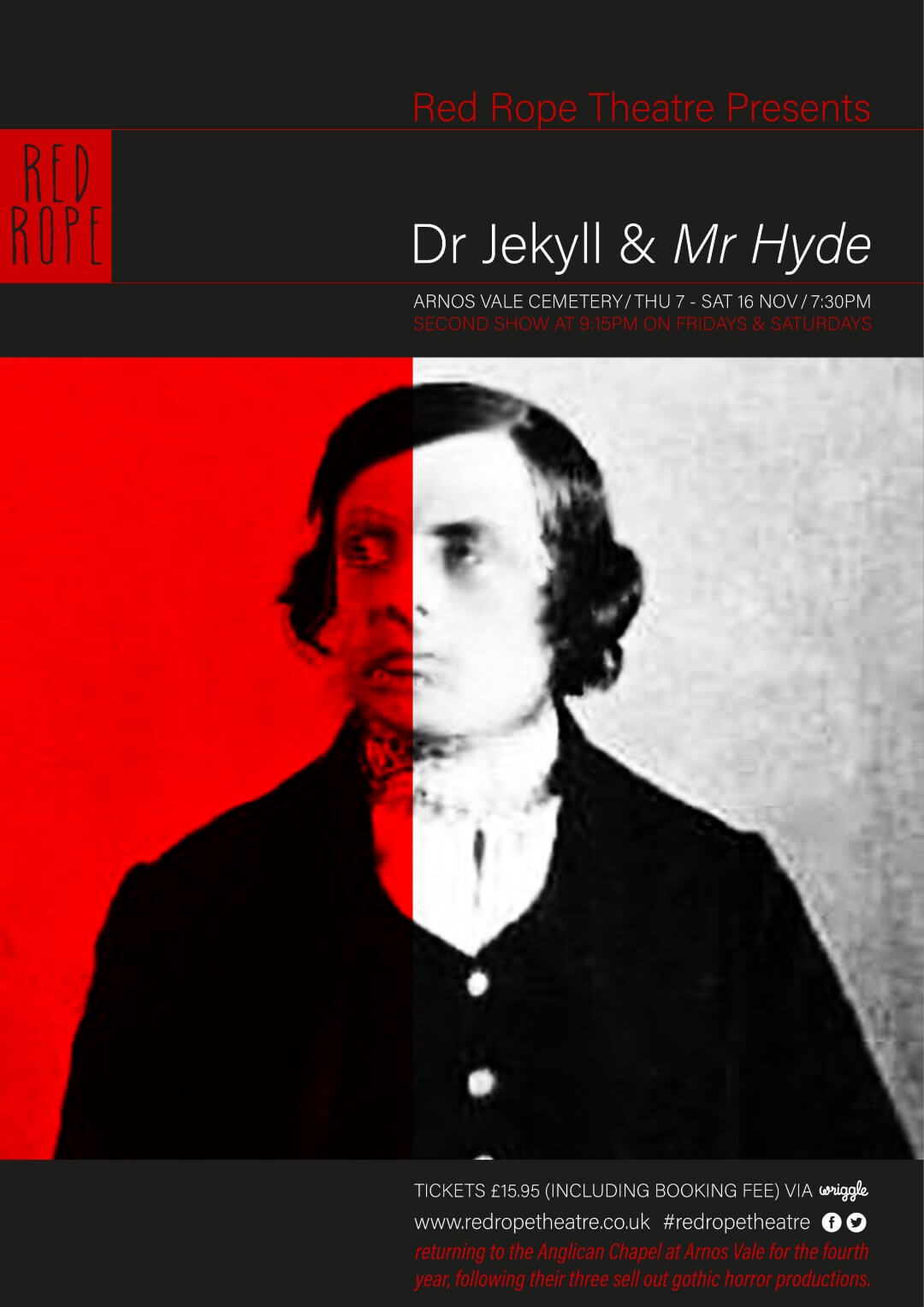 "To play with fear is to play with fire. No, worse, much worse, than playing with fire. Fire has limits. But fear..."
Critically acclaimed Red Rope Theatre are back with Tennessee Williams' The Two Character Play, described by him as "my most beautiful play since Streetcar, the very heart of my life."
A brother and sister, two actors on tour, have been deserted by their troupe and find themselves deserted in a decrepit theatre... They begin to enact The Two Character Play – an illusion within an illusion that hasn't been finished and can't be remembered... Red Rope Theatre Company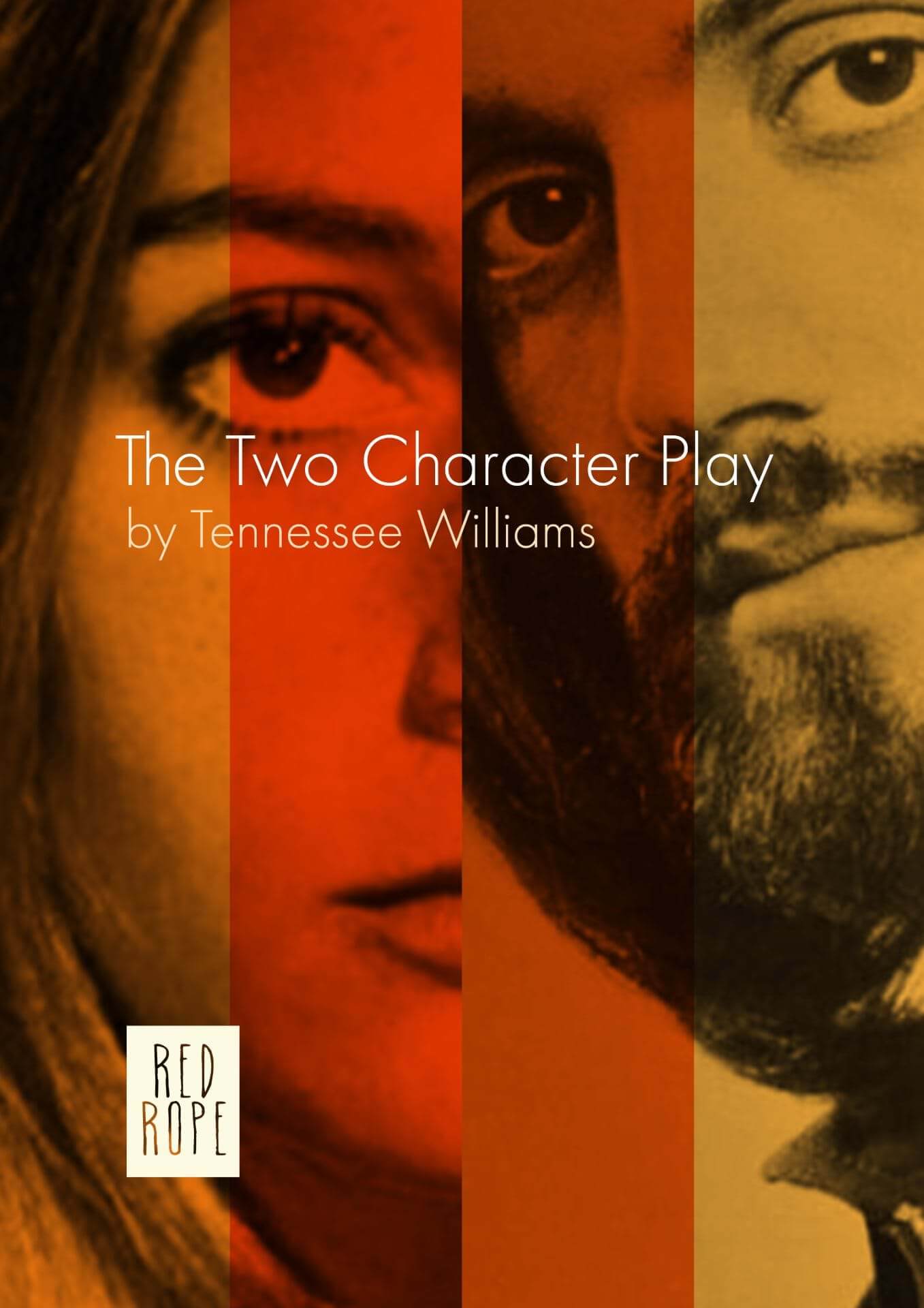 Adapted by Award Winning Writer Matt Grinter, from the chilling gothic novel by Mary Shelly.
A tale that's been told for over 200 years. A story of creation, rejection, love and disaster.
In an attempt to defy death Frankenstein creates a creature, a monster that is both childlike in its innocence but repulsive in its form. The horror stricken Frankinstein drives out the bewildered monster into an unforgiving world where it is met with cruelty and pain wherever it goes. Broken and desperate the creature determines to cause its creator the same crippling pain and those that the Doctor loves most are going suffer.
Parental rejection, body dysmorphia, prejudice, scientific responsibility, revenge and the nature of good and evil are deep-rooted in this horrific yet tragic classic tale.
"...It is a truly fearless, and powerful, performance." - The Reviews Hub
**** - Remote Goat"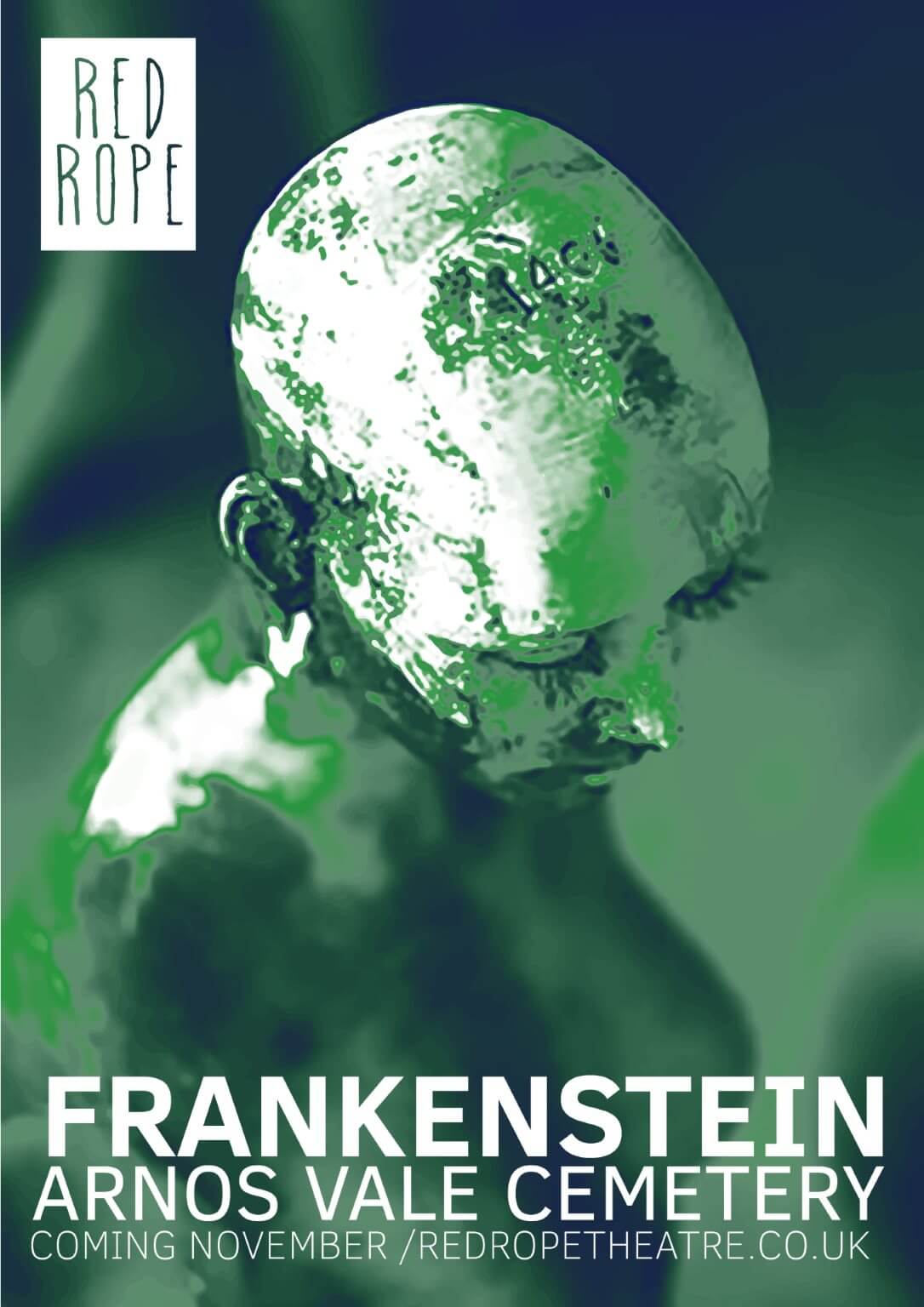 Our 2017 Autumn show was a brand new adaptation of Henry James' 1898 gothic horror.
The setting for this chilling tale was the beautiful Arnos Vale Cemetery. Where we transformed the chapel into the eerie house of Bly.
The Governess, a woman haunted by the mysterious past of her new home, yet enchanted by the children who live in it. She soon comes to realise she must protect the young from the dead; the tortured souls of Peter Quint and Miss Jessel who are a terrifying presence at Bly and seek to possess the children they once knew.
**** ½ - "...nothing at all that I know, touches it" - Theatre Bath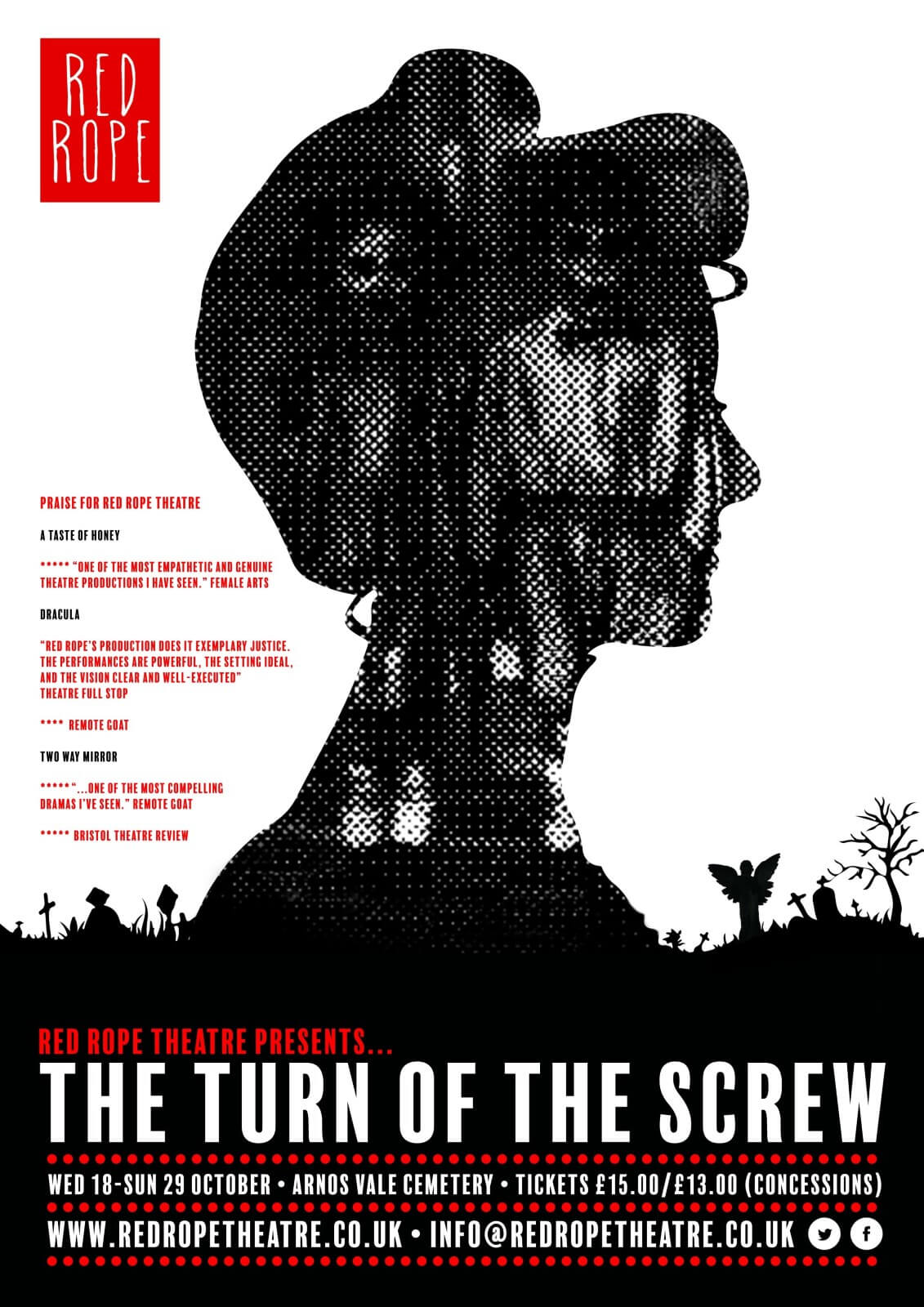 After the successes of 'Two Way Mirror', 'Look Back In Anger' and our sell-out show 'Dracula' at Arnos Vale, we returned with Shelagh Delaney's blistering debut, 'A Taste of Honey'.
Written when she was just 18 and set in Salford in the 1950s it tells the story of Jo, a 17 year old working class girl and her mother Helen.
Delaney's play fearlessly and deftly tackles such weighty subjects as class, race, gender and sexual orientation with the lightest of touches and tells a story that is as relevant in 2016 as it was over half a century ago when it was revolutionising British theatre.
***** - "One of the most empathetic and genuine thatre productions I have seen" - Female Arts
**** - "...a thoroughly touching and refreshing piece of drama.." - 365bristol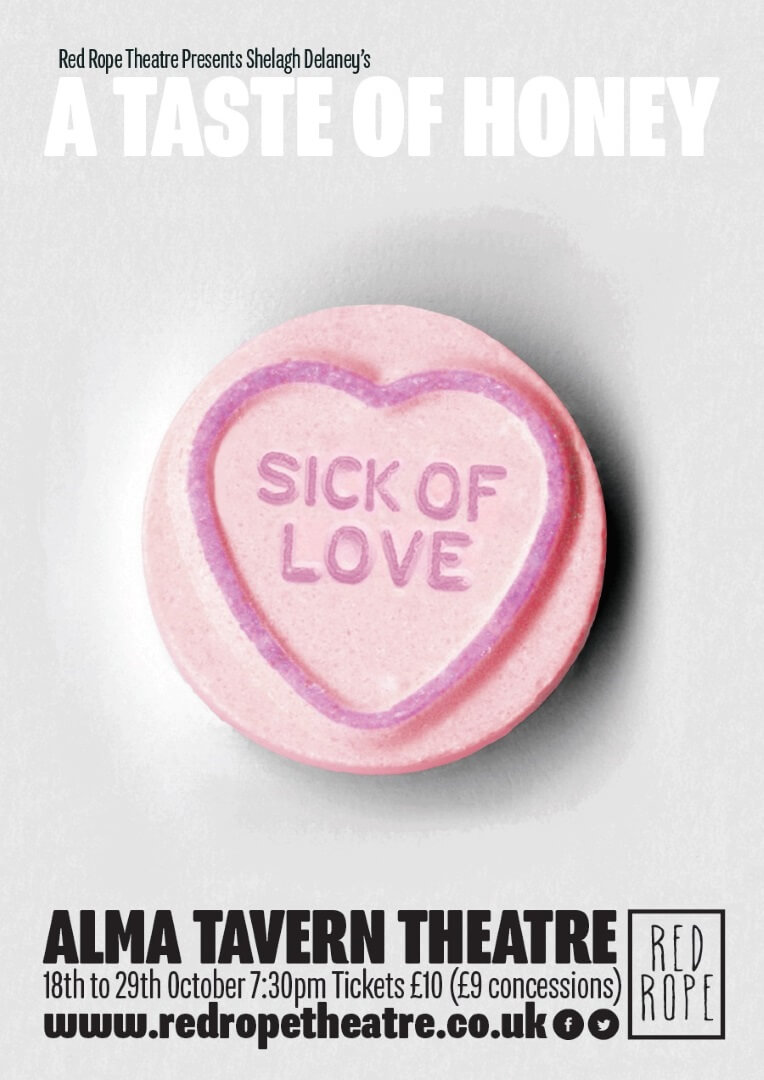 Our third and biggest production so far, Liz Lochhead's Dracula, was a sell-out success.
The play explores the eternal battle between faith and reason, madness and sanity, love and terror in the beautiful surroundings of Arnos Vale Cemetery, a setting that holds as many dark and sinister secrets as the great count himself. http://arnosvale.org.uk
**** "Red Rope Theatre Company's third production is even more impressive than the high quality of their first and second presentations" - Remote goat
"Red Rope's production does it exemplary justice. The performances are powerful, the setting ideal, and the vision clear and well-executed" - Theatre full stop
'You think I'm being offensive? You underestimate me'
Our second production was 'Look Back in Anger', a play said to be the beginning of a revolution in British theatre.
It is a play about four people in a tiny apartment crushed by the weight of history, class, memory and post war austerity. Jimmy is a disillusioned angry university graduate rebelling ferociously against the middle class life and values epitomised by his impassive wife.In his desperate need to shake up their numbed existences he succeeds only in hurting and tormenting those he loves until they can bear it no longer.
"...this was a harsh, gritty show, both delightful and painful at the same time." - Intermission
"Red Rope Theatre's 'Look Back Back In Anger' injects a refreshing rawness into the favourite play of Britains pensioners" - Bristol Theatre Review
Two-way Mirror was our first production, which toured in 2014. It is two related short plays by Arthur Miller, Elegy for a Lady and Some Kind of Love Story which can be presented together.
In Elegy for a Lady a man enters a shop in search of a gift for his dying mistress. He gradually finds himself confiding in the shop's proprietress who, rather curiously during the course of their conversation, seems to assume the characteristics of the absent mistress. As they very openly speak of their concerns and anxieties, the strangers are brought together and share a closeness which both have sought but never found. "Miller at his best!" [The Daily Mail]
Some Kind of Love Story is a compelling study of two people destined by their mutual dependence to tear one another apart. Tom, a Chandleresque private eye, finds himself bound to the prostitute Angela whom he believes holds the vital information he desperately requires to resolve the case that has occupied him for years. The fragile and unstable Angela will, however, never reveal what she knows for she is equally bound to Tom in the desperate hope of receiving the warmth and affection she has always been denied. "An excellent, powerful play." [The Guardian]
***** "...absolutely fantastic and well worth watching" - Bristol Theatre Review
***** "...one of the most compelling dramas I've seen." - Remote Goat
"...a powerful and evocative launch onto the touring circuit." - The Stage
"excellently delivered by the young Red Rope Theatre Company ... this excellent production ticks all these boxes" - Gloucestershire Echo